Qiaowanlong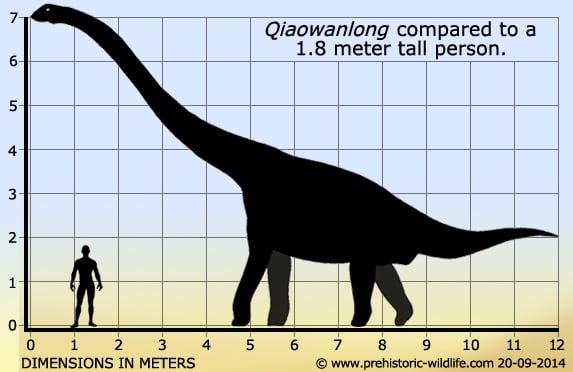 Name: Qiaowanlong (Qiaowan dragon).
Phonetic: Zhow-wan-long.
Named By: You & Li - 2009.
Classification: Chordata, Reptilia, Saurischia, Sauropodomorpha, Sauropoda, Macronaria.
Species: Q. kangxii (type).
Type: Herbivore.
Size: Approximately 12 meters long.
Known locations: China, Gansu, Yujinzi Basin.
Time period: Albian of the Cretaceous.
Fossil representation: One partial skeleton.
Qiaowanlong was first thought to be an Asian representative of the world famous ‬Brachiosaurus, but has since been found to be similar to other Asian sauropods like Euhelopus.
Further reading
- The first well-preserved Early Cretaceous brachiosaurid dinosaur in Asia. - Proceedings of the Royal Society B: Biological Sciences. - H.-L. You & D.-Q. Li - 2009.
----------------------------------------------------------------------------
Random favourites